Are you tired of drying out and overcooking your food? Would you like to consistently make perfectly cooked, restaurant-style meals?
Well, we have a solution! Our Sous Vide Cooker keeps water at the precise temperature needed for succulent Sous Vide results, locking in juices, flavor, and preserving the nutritional quality of food with incomparable taste and texture without overcooking and drying out your food!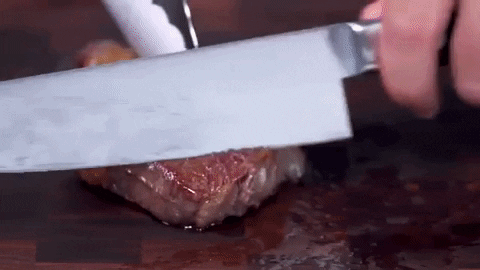 Our Breckford Sous Vide Cooker takes all the guesswork out of cooking meals!
Thanks to Breckford, the master of underwater cooking, you can create evenly cooked, flavorful food like you've never known before. Sealing your food into a food-safe plastic bag prevents loss of moisture and flavor during the cooking process; combine that with an accurately regulated water temperature and you're cooking "sous vide". It's not just for fancy restaurants anymore.
What is a Sous Vide Cooker? The Sous Vide is also known as Suvide Cooker, or Suvid Machine for the French style of cooking. Our Breckford® Sous Vide Cooker is an easy, stress-free method of producing 5-star restaurant quality dishes using just a pot, some water, and food in a bag.
Our Breckford Sous Vide helps home chefs master underwater cooking with submerged circulation technology that precisely controls the water temperature, ensuring meals from steak to fish and veggies to eggs never go above the perfect internal heat level, resulting in a succulently, juicy, evenly cooked dish that is to impress family & friends alike.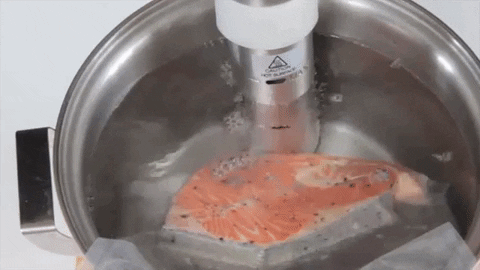 Breckford® Sous Vide Cooker Features:
Restaurant Quality Meals At Home: Sous Vide is a method in which food is vacuum-sealed in plastic, submerged in water, and then gently and slowly cooked at a precise temperature. Protected from the extreme heat of an oven or flame, it results in evenly cooked, perfectly tender beef, pork, chicken, and fish that is irresistibly tender and bursting with flavor. The Beckford Sous Vide Cooker makes it easier than ever to prepare dishes that are simply the best you ever had, turning amateur home chefs into pros.
Perfectly Delicious Results: You can now enjoy an easy cooking technique that cooks your food to perfection; precisely cooked steaks, juicy chicken, fall-off-the-bone ribs, perfectly poached eggs, and vibrant veggies are just a few of the possibilities accessible with just the push of a button.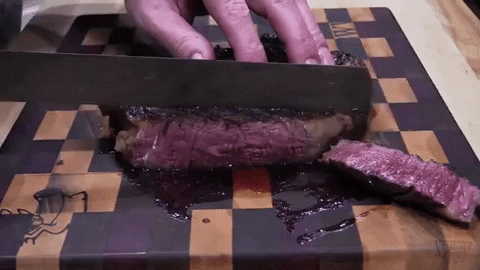 High Power Heating Element - The Breckford Sous Vide has an operating power of 1500w's, allowing it to cook efficiently, and 50% faster, than other precision cookers.
Versatile & Easy To Use: This immersion circulator features a 360° directional pump, and an easy to read LCD display with digital soft-touch buttons. Built with smart sensors to monitor water levels and a flexible clamp to fit most pots and containers. Simply place your food inside of a food-grade sealed bag, vacuum-sealed or zip lock. Add seasonings or spices like herbs, butter, and garlic. For extra flavor, marinate your food in the fridge prior to sealing.

User-Friendly Design: The LED display constantly shows working hours and cooking temperatures, allowing you to keep abreast of cooking conditions. Slide the scroll wheel to change the temperature ( 0 - 95℃/203℉ Max) and working time (Up to 99 hours 59 minutes). Scroll up to increase and down to decrease the time or temperature.
BPA Free & Cetl Approved: Our Sous Vide Cooker is constructed with a stainless steel, BPA-free build that's safer to use, and lasts longer than other brands.
How to Cook Sous Vide Style:
Step 1: Prep and Seal - Place your food in a food-grade sealed bag, vacuum-sealed bag or zip-lock bag. Add seasonings or spices like herbs, butter, and garlic. If youd like extra flavor, marinate your food in the fridge prior to sealing.
Step 3: Cook Your Food - Securely clip the sous vide to any deep heat-proof pot or container. Fill your pot with water, until the level is between the Min and Max indicators marked on the sous vide cooker. Connect the power, press the ON button for 3 seconds. The device will beep and the display will turn on, set the time and temperature using the black scroll wheel on the front of the Sous Vide Cooker, then immerse your food sealed bag into the water.

Step 3: Sear and Enjoy - The alarm will beep to signal the end of cooking time, finish your food by grilling, broiling or searing it, in a piping-hot pan, adding a delicious caramelized texture and a more appetizing appearance. Enjoy your restaurant-quality meal.

Tips: When the water level does not meet the equipment requirements, the screen will display relevant tips. When the water level is below the MIN level, the display will show the code E03. When the water level is above the Max level, the screen will show E04. Please add or remove water appropriately.
What's Included:
Breckford® Sous Vide Cooker
Power Cable
User Manual
Specifications:
Power: 1500W
Voltage: 110V~220V / 50Hz~60Hz
Plug: US Plug, EU Plug, AU Plug
Temperature Min:Room Temperature
Temperature Max:99 ºC
Temperature Stability:± 0.01ºC
Circulation Pump: 8.4 L Max
| | | |
| --- | --- | --- |
| |     | Typical delivery time is 7-14 business days however, you may receive your items much earlier. We source products from all over the world to bring you epic offers and the lowest prices. All orders are shipped with a tracking number so you can track it every step of the way! |
| | | Returns are easy, simply contact us for a returns number and send your item to our returns centre for fast processing. We'll get you a replacement or refund in a snap! |
Here are 5 more great reasons to buy from us:
| | | |
| --- | --- | --- |
| |     | We Put Our Customers First to us. If it doesn't fit, it breaks, you've changed your mind or for no reason whatsoever simply send it back to us and we'll cheerfully refund you every cent. |
| | | Returns are easy, simply contact us for a returns number and send your item to our returns centre for fast processing. We'll get you a replacement or refund in a snap! |
| | | In the unlikely event that you find your item cheaper at another online store, just let us know and we'll beat the competitor's pricing hands-down. |
| | | We insist that you love everything you buy from us. If you're unhappy for any reason whatsoever, just let us know and we'll bend over backwards to make things right again. |
| | | Ordering from Shoptimized is 100% safe and secure so you can rest easy. Your personal details are never shared, sold or rented to anyone either. |
Great sous vide cooker!
I wanted to buy a sous vide cooker for so long, I finally made my decision to purchase this lovely one. The shipping was fast, and the cooker is lager than I thought. I like it can set the cook time with certain temperature so that I don't have to always keep an eye on it. It has a min and max mark so that I know how much water I need to fill in. Can't wait to use it to cook steak at home! Also shipping is very fast, I got sous in just a few days.
I saw a friend use it to make steak,and It tasted amazing.
I didn't even know what Immersion Cooker was before.
It's great .Food looks professional.
Yes
An excellent device, already managed to cook about 10 different dishes with its help and delighted with everyone. Buying it, you buy not just a boiler with temperature and time adjustment, you buy new opportunities and tastes, discovering the other side of gastronomy.
Best lamb leg I've ever tasted
I used this to cook a lamb leg. Set it to 172 degree for 1 hour then finished it on the grill.
A whole new world of cooking for me! The texture was fantastic. Amazing!
Great Sous Vide Cooker
Simple to operate and does what it is supposed to. Food turns out delicious. Makes amazing Fillet Mignon Steak and Chicken Breast. Contacted Customer Service because I needed help setting it up and they were very responsive.
Great customer service
This has changed how I cook. I have always been a bbq grill cook, I still grill, but usually now it's just to finish the meat. This is so simple and nearly impossible to mess up whatever your cooking! I am not going to go in to all the details of how to use a sous vide, but I do want to say a word about this unit and the company.
My longest cook was 48 hrs and I frequently use it for 1-2 hour stretches. It is super easy to set and has never failed. It clips on to the side of most large containers or pots and rapidly heats and maintains water temperature. I purchased a container with lid specifically for sous vide cooking so I would not lose water level on longer cooking. I love this cooker!
I was very sad when I accidentally dropped and broke the clip on my unit. I sent an email to the company. They sent me another unit that I could remove the part from. I was very happy with this. They sent me the unit free of charge and I am back to cooking 3-4 times a week with my sous vide. I could not be happier with my sous vide and this company!
Very promising first results
Out of the box and into the pot without more than a glance at directions. Quickly figured out how to operate and set timer. Dropped three vac-sealed bags of chicken in at set temperature and set timer. Chicken cooked perfectly, immersion cooker performed flawlessly. Great for a beginner.
Recommend Purchase!
Better than my expect.
I can scroll the dial to set the temperature and time.
I put some flavoring in a vacuum bag and cooked the meat for 2 hours on 150 F, very delicious.
This works quiet !!! Almost no noise. I have made many kind of food with this sous vide and all great!
I have cooked everything I could think in the last couple of weeks. Once you tried, you'll get addicted! The first meat I I cooked was a rib-eye. Device itself is very easy to use and very precise. I was very happy with the finished product and tasted just like a high end restaurant. So far this cooker has been perfect. Highly recommended it because it VIRTUALLY NO CLEAN UP.